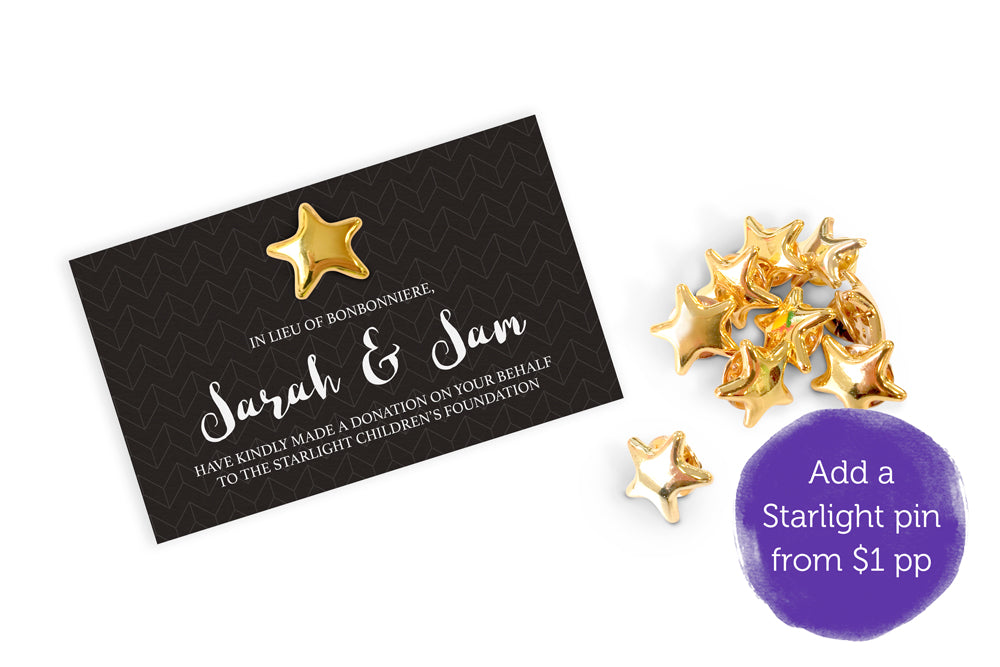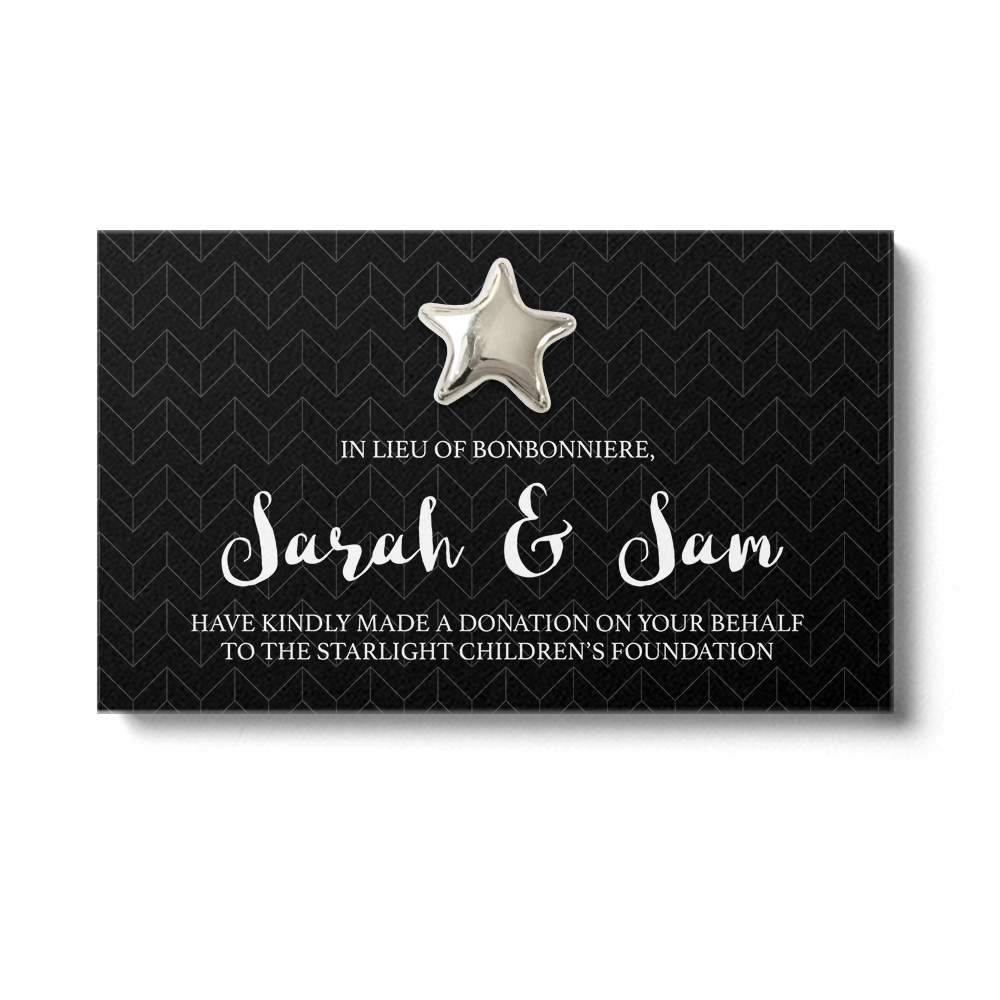 $4.00
Wedding Favour Donation Card - Black Chevron
There are so many ways to thank your wedding guests, but a Starlight Wedding Favour takes the cake! In lieu of traditional favours say thank you with a personalised donation to help bring fun and laughter to seriously ill children in hospital.

Every Starlight Wedding Favour includes a personalised 90 x 52mm donation card, with optional Starlight pin ready for you to attach. Not only are they a cost-effective and ethical choice, but it's so simple to do - so you can cross one more thing off your list!
Donations of $2 and over are tax deductible.
All favours typically arrive within 3-4 weeks. If your big day is fast approaching, we recommend adding express delivery to your order at checkout. If you require them within 2 week's time, please also contact us if you have any questions about your order.