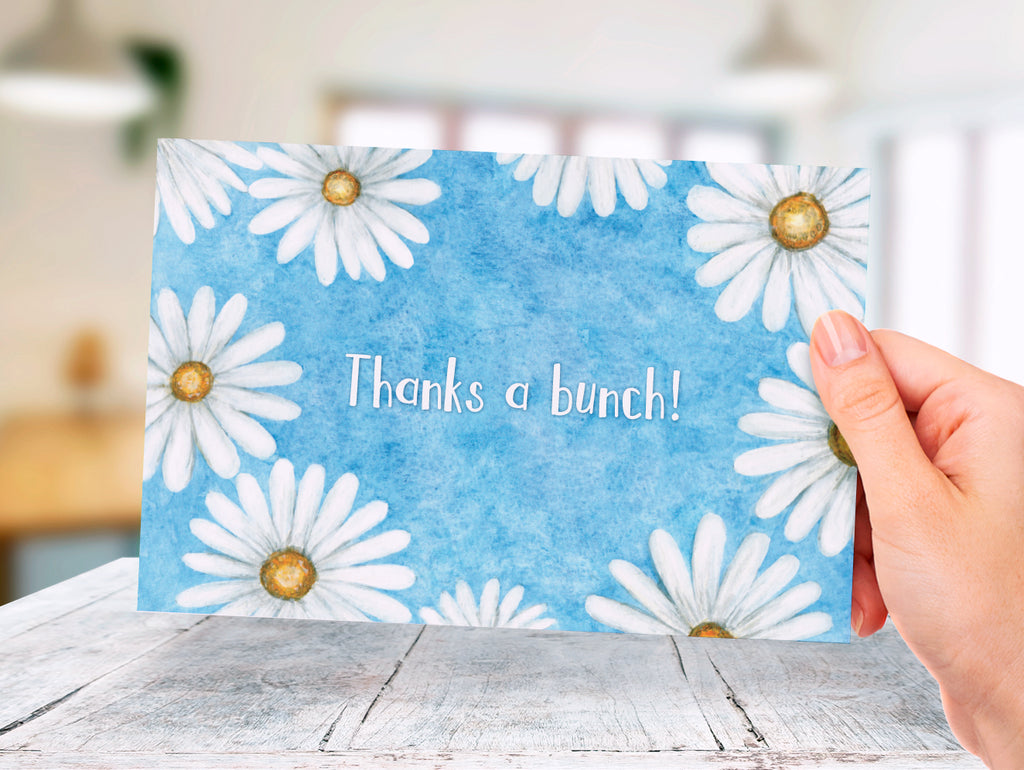 $26.00
Daisies - Thank You - Donation Card
Say 'thank you!' with a Starlight Gift!

Brighten someone's day with a note to thank you, and you'll also be helping kids escape the pain and sadness of hospital and have som fun in the Starlight Express Room.

There's a Starlight Express Room in every children's hospital in Australia and your gift will open the doors to fun and laughter for sick kids and their families.

By giving this Starlight Gift, you're donating to help brighten the lives of sick kids.

Donations of $2 and over are tax deductible.